Covid Special : Dominica very well managed the Covid crisis with only a few cases. A few protocols have been put in place for the reopening of the country to tourism, to offer a safe managed experience while protecting the local communities , the lodge's staff , and you, our guests. You will find all details below .
"Certified managed experience"
Only certified properties in Dominica can receive visitors from abroad. Only certified taxi drivers or tour guides can transport or take these visitors on tours. They have all been trained to the protocols in place for an optimum safety for all. Visitors are not allowed to roam freely, on their own (unaccompanied) during the first 3* or 6* days of they stay; until they get their  PCR negative Test results.       
* : Fully vaccinated visitors get a PCR test at at day 2 ; Non vaccinated at day 5 .
Rates : (all in US$)
Because the initial stay of our visitors under the "safe in nature" protocols is different from usual "tourism", and because it often involves Dominicans visiting the South East community, we have reduced our rates from 2019 and have built attractive packages for the first 3 or 6 nights stays.
All rates are in U.S. Dollars and  include the stay at the self catering cottage or villa , and are based on the number of persons .
Options to a"add-on" such as :
– Provisioning : We purchase groceries for you and make them available in your cottage's kitchen when you check in . Provisioning fee is 20% of the groceries bills. provisioning list must be sent well in advance.
– Continental Breakfast supplies : Include coffee, tea, chocolate, milk, juice, butter, jam and are available at 10 US$ per day per person ;These are supplied in your cottage before you arrive so you can prepare them in your own privacy anytime. 
– Lunch and Dinner are available upon demand, and are discounted if planned ahead and booked at the same time as the cottage . This makes our life simpler so we can pass on the improved efficiency to our rates . All are delivered to your cottage : Cost is between 12 and 20 US$ per meal ( 33 EC$ to 52 EC$) , and 26 US$ for a 3 course meal .   
When confirming your reservation, we will include the Certified taxi transfer from the airport, and the PCR test fees.
When you pay the balance of your stay upon arrival in cash, get a 5% discount. We are fed up with the banks and the credit card machine issues !! 
Ask us for unique offers for mid to long term stays. (distance working ?) . From 950$/month !
Cheapest rates guaranteed on this web site .
Ready to make a booking?
We only debit 300 U$ as booking deposit on your card at time of booking. The balance is due at check in . We debit the balance of the cottage rental on your card at check IN. Or you can pay in cash in EC$, US$ or € and get a 10% discount. Let us know in advance if you wish to use another card when checking in.
We highly encourage you to inform your bank or credit card company that you will be traveling to Dominica. If not, they tend to reject credit card payments, putting you – and your supplier – in an embarrassing situation ! . 
COVID Special cancellation policy. All bookings from July 1st 2020 to August 31,2021.
Same  deposit. Non refundable but dates can be modified up to 14 days before check in at no extra charge. 
Check availability and book directly here.
Cottages and Suites ( 1 bedroom)
Perfect for single use or couple
Forest Ridge - Ocean and mountains view
1 Bedroom + 1 sofa. Outside kitchen and dining room . Outside shower in the roots of the Banyan tree . Very natural ambiance .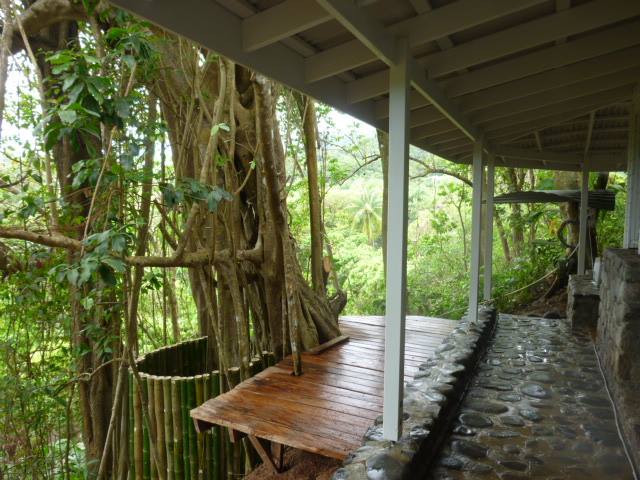 Not by the river . Nice views .
1 suite-Bedroom . Outside kitchen and living-dining area . Private river access and river pool.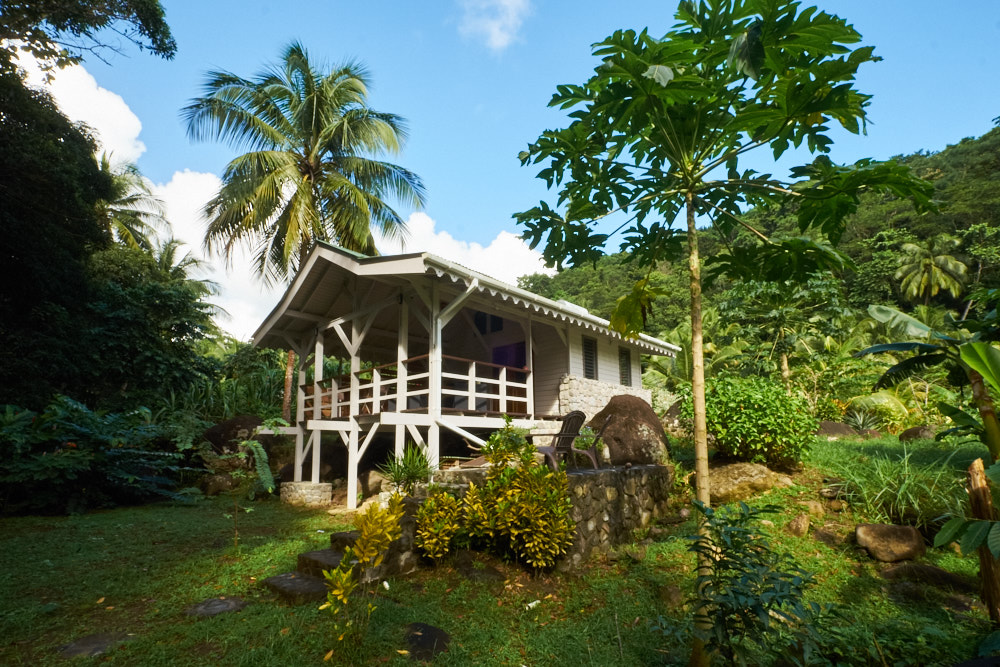 Bungalows (Separate beds)
US$ 145
Now
$ 120
+ taxes


Tana's world - Wooden artist bungalow
Perfect for Families - Natural ; Ideal for friends with 2 separate beds / Sleeping areas .
1 Bedroom + attic sleeping . Large outside gazebo . River view and private access .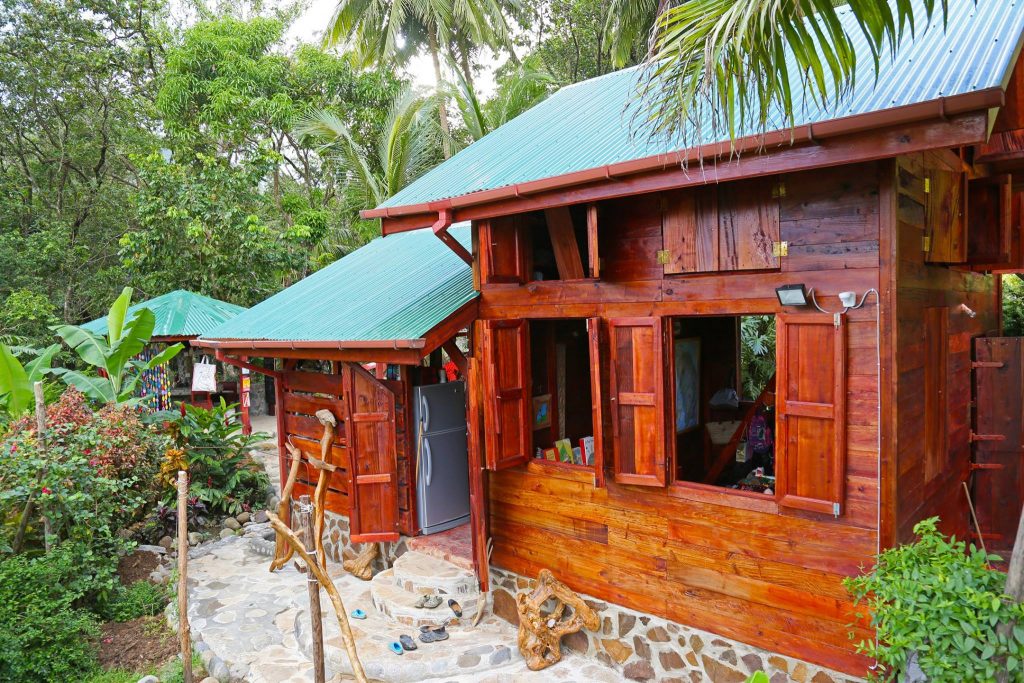 2 bedroom villa and loft
US$175 now $145
+ taxes
Safe in nature - Managed experience protocols

Exclusive 2 bedroom- 2 bath- Riverside villa
Price for 4: Sleeps 4+3 . Add $15 after 4
Private riverside access- Gardens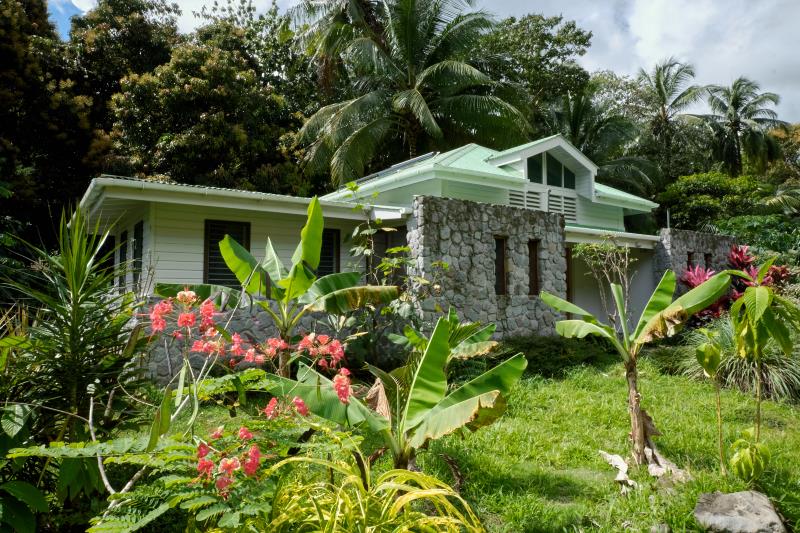 US$ 195 now $ 165
+ taxes
Safe in nature - Managed experience protocols
Riverside - Large Family upstairs loft in stone villa
3 Bedrooms + 1 sofa , 2 bathrooms
Price for 6: Sleeps 4+2+1
Artist feeling - Stones , Mosaic, driftwood.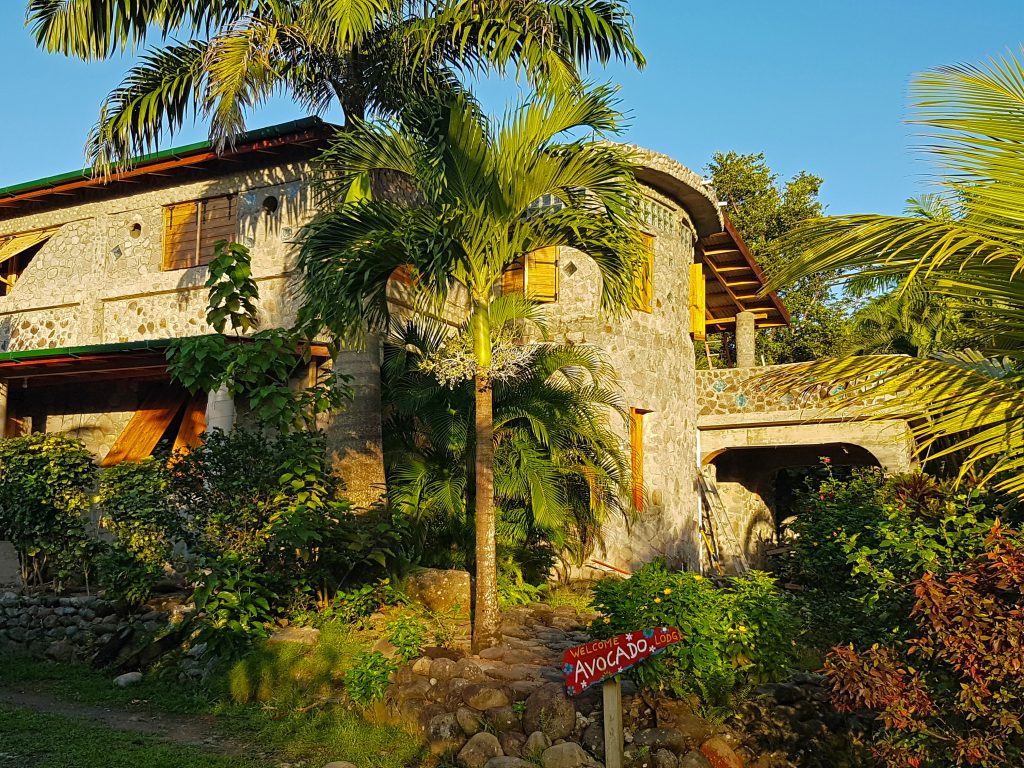 Special offers 
SAFE IN NATURE
MANAGED EXPERIENCE
PROTOCOLS
Government Certified property
Land based &
Water based
Activities
On site activities : 2O Acres riverside plantation available
Guided tours : Slow walk, river walk, hikes, Waitukubuli trail, .. Island tours, boiling lake, snorkeling , diving, whale watching ....
Various Food options available onsite
Food options
during managed experience - Safe in nature
All cottages
have a kitchen
Riverside café on site

Send your groceries list in advance and find it waiting for you when checking in
Order take away food from Riverside café
Discounted meal plans available
Organic Locally grown produce from our food forest
Local food with a french touch from Riverside café
Post Covid mid to long term stays
Distance working by the river on Dominica ?
Special monthly rates on most cottages and villas .
All cottages and villas have a kitchen



Free transfer and special offer on car rental coupons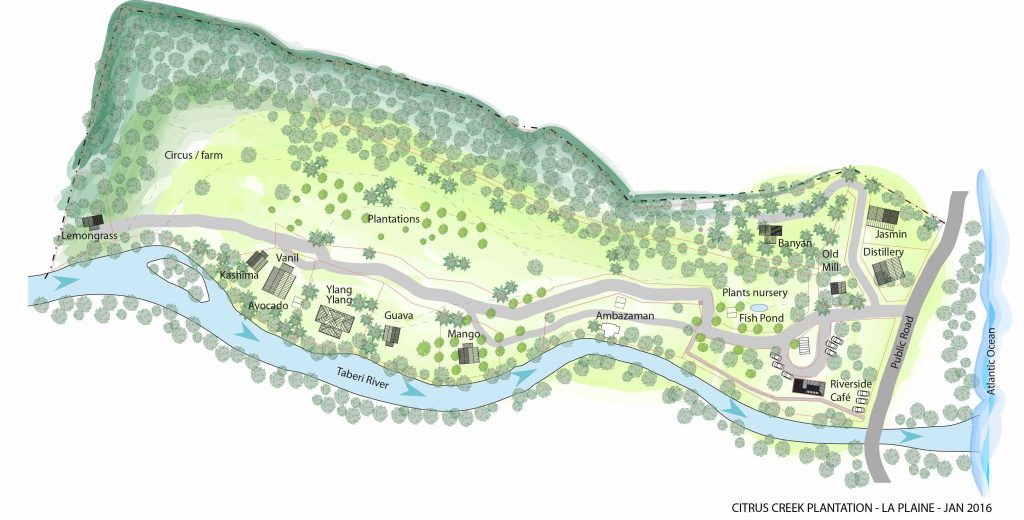 Reservation & Cancellation policy:
300 $ debit as a non refundable deposit to confirm a reservation. deducted from final bill at check in.
Reservations cancelled more than 14 days before check in . 300$ deposit non refundable but change of dates approved at no cost.
Reservations cancelled less than 7 days before check in :  300$ deposit lost.
We highly recommend you take a travel insurance to cover unexpected cancellations.
Check above our "Special Covid" cancellation policy.