Rates : (all in US$)
All rates are in U.S. Dollars and  include self catering "continental" breakfast supplies : Coffee, tea, chocolate, milk, butter, jam, bread. Should you wish to have eggs, cheese, tomatoes, yogurt, juices …… simply ask us in advance. We'll fill your fridge accordingly, and simply bill you the additional costs.
When you pay the balance of your stay upon arrival in cash, get a 5% discount. We are fed up with the banks and the credit card machine issues !! 
Check our Decreasing rates from 3rd night and special weekly offers.
Additional 15.00 $ daily charge per extra adult above 2 for all cottages except YlangYlang , Kashima bungalow and VanilVaness loft villa where additional $ 15 applies after 4  . Additional Children under 12 only pay 5$ !
Meal plans available : Half board for $25 per person per day ( Lunch or Dinner) at Riverside Café.
Cheapest rates guaranteed on this web site .

If not, Jack Sparrow Rum punch is on us for all your stay !!
Ready to make a booking?
We only debit 100 U$ as booking deposit on your card at time of booking. The balance is due at check in . We debit the balance of the cottage rental on your card at check IN. Or you can pay in cash in EC$, US$ or € and get a 5% discount. Let us know in advance if you wish to use another card when checking in.
We highly encourage you to inform your bank or credit card company that you will be traveling to Dominica. If not, they tend to reject credit card payments, putting you – and your supplier – in an embarrassing situation ! . 
Check availability and book directly here.
Have you checked our "Barefoot Luxury package" offers ? You will find details below, or by enquiring directly to us. This is our special offer for a perfect and hassle free discovery of Dominica. It includes transfers to and from airport, full breakfast supplies, Dinners at Riverside Café, and guided day-tours every day. This is by far the best way to discover what Dominica has to offer. Freely, without driving, with our guide. All this for only US$ 99,9 per person per day on top of the cottage daily rate. Book this "extra" directly when you reach the final booking page on this web site. 
Cottages and Suites ( 1 bedroom)

$SAVE
UP TO 15%
when booking direct on
our website in 2020
Decreasing rates from 3rd night. 7th night large discount.
$159
Now $135
+ taxes
Large Riverside Cottage

Signature Riverside Cottage
$149
Now $125
+ taxes
New riverside cottage

$139
Now
$115
+ taxes
Exclusive Stone Cottage

Exclusive sea & mountain view
Currently Not available
Gone with Maria
$ 169
Now
$ 145
+ taxes


Tana's world - Wooden artist bungalow
Perfect for Families - Natural
1 Bedroom + attic . Large outside gazebo
2 bedroom villas and cottages
$189
Now $165
+ taxes
Riverside villa

Exclusive 2 bedroom- 2 bath- Riverside villa
Private riverside access- Gardens
$ 179
Now $ 155
+ taxes
Large Upstairs artist stone loft

Tana's world - Large Family upstairs loft in stone villa
3 Bedrooms + 1 sofa , 2 bathrooms
Artist feeling - Stones , Mosaic, driftwood.
Special offers 
DOMINICA SEEKING ADVENTURERS 5/4
$-20%
Stay5, Pay 4 - Eat 5, Pay 4 , RentaCar 5, Pay 4

Stay 5 nights, pay only 4
Eat dinner 5 evenings at Riverside Café, pay 4
Rent a car for 5 days, pay 4 . or join 5 day-tours, pay 4
YlangYlang,Guava,Banyan cottages
Stay between January 1st to August 31st-2020
$+99
All included

per person & per day .
Minimum 2)
Transfers to and from airport
Dinners at Riverside Café
Only + Us$ 99,9 per day per person all included on top of the chosen cottage rate
Yoga retreat package
June 23rd to 30th 2019
10 yoga classes

3 meditation sessions
3 mindful breathing sessions

1 aroma oil massage
1 foot massage session or facial
6 nights accommodation with breakfast and dinner
Vegan organic meals available
Hot springs


Shuttle from the airport or ferry round trip

7 days NOMAD DOMINICA ROAD TRIP TOUR
Sleep in different properties throughout the island
Accomodation, breakfasts, car rental included
2 nights in the North, 2 nights in Roseau Valley, 2 Nights at Citrus Creek Plantation.
Unique way to discover Dominica
Day tours, transfers and car rentals 
$ 70 / 80
ONE WAY PER VEHICLE
For up to 3 guests
70 US$ from Roseau ferry terminal
+ 20$ for more than 3 guests .
Maximum 6 passengers per minivan
Ask about Ride-On specials on Transfer + car rental packages.
Pay transfer as 1 additional car rental day only when you book your car rental at the same time
Comfortable Toyota Alphard mini van with AC and sliding doors
No stress upon arrival -
Let RideOn drive you
From
$ 100
per day for 2
Site fees excluded
Maximum of 6 guests per mini van
Want to be alone with the driver/guide ? Add $ 40
East coast tour : Victoria falls, Sari Sari falls, Rawine cyrique , Glassy trail ... choose 2 :
US$ 100 for 2 pax.
Kalinago territory, central forest reserve national park, emerald pool, waterfalls :
US$ 120 for 2 pax.
Roseau valley : Trafalgar falls, Freshwater lake, Titou gorge , Wotten waven hot sulphur baths, , Roseau market.
US$ 120 for 2 pax
Northwest (Portsmouth), NorthEast (Calibishie, Batibou beach...) : US$ 140 for 2 pax
Boiling lake : US$ 180 for 2 pax
Toyota RAV 4 - 2 dr = $48
Honda HRV 4WD - 2 dr = $ 48
Honda HRV 4WD - 4 dr = $ 50
Mandatory CDW Limit + 7 $
(Liability limited to 1200 $)
Special transfers included for + 1 day rental cost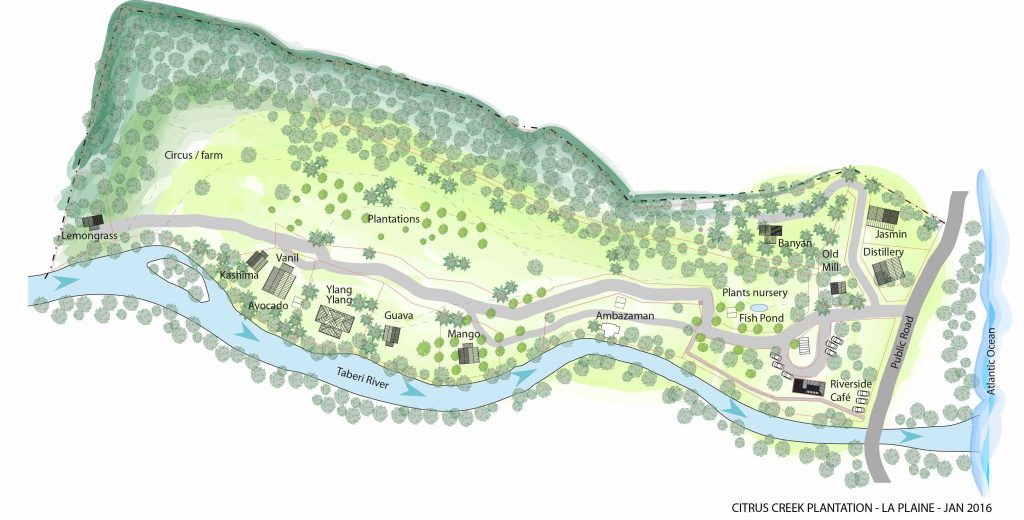 Reservation & Cancellation policy:
100 $ debit as a non refundable deposit to confirm a reservation. deducted from final bill at check in.
Reservations cancelled more than 30 days before check in . 100$ deposit lost
Reservations cancelled between 30 and 7 days before check in : 2 first nights charged
Reservations cancelled less than 7 days before check in :  half stay charged or 3 nights minimum.
We highly recommend you take a travel insurance to cover unexpected cancellations.